The Ministère des Forêts, de la Faune et des Parcs is the ministry of the Quebec government charged with protecting the fauna and flora of the province as well as educating and ensuring the safety of people across natural reserves.
Its agents are considered peace officers and as such are tasked with enforcing laws relating to poaching and conducts that might potentially endangered parks, the fauna or campers.
Wildlife Protection Agents
Edit
uniforms and insignias worn by agents of the ministry are similar to those worn by members of the Sûreté du Québec although the rank names are different.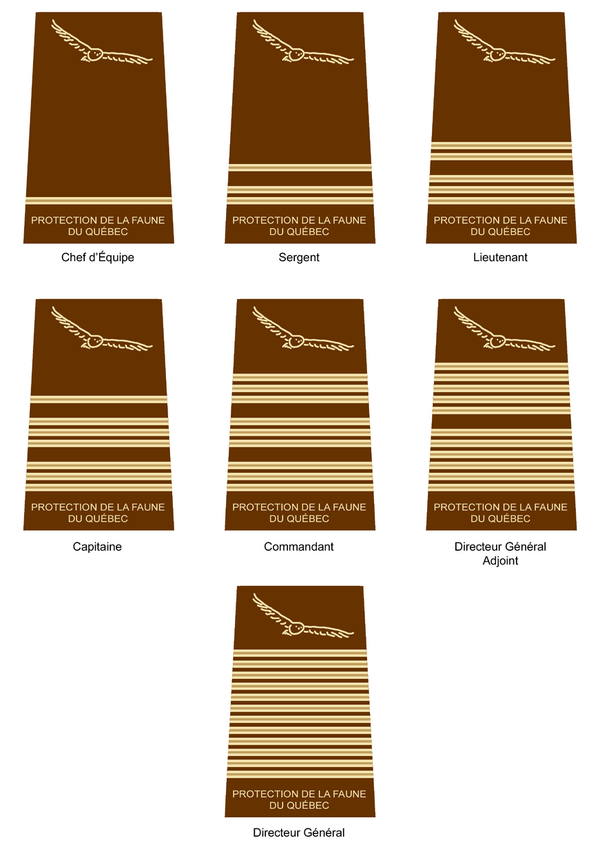 Ad blocker interference detected!
Wikia is a free-to-use site that makes money from advertising. We have a modified experience for viewers using ad blockers

Wikia is not accessible if you've made further modifications. Remove the custom ad blocker rule(s) and the page will load as expected.